Google Maps
Tenney-Lapham Neighborhood Association's Reynolds Crane Lot Website
(T. Wall Enterprise's Proposal for 710 E. Mifflin Street)
The proposed development consists of about 189 apartments ranging from studios to 3 bedrooms with parking underneath.
** This proposal was approved by the City. Most of the East Mifflin and N. Livingston component opened August 1, 2017 and the E. Dayton component opened Oct. 1, 2017.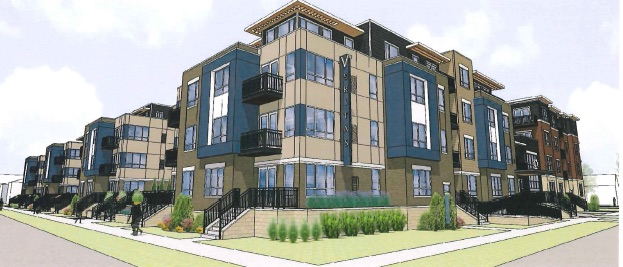 Corner of E. Mifflin St. and N. Livingston St.
Developer: T. Wall Enterprises, Madison, WI

Architect: Joseph Lee & Associates, Madison, WI
------------------------------------------
Meeting schedule:
Letter to City from TLNA Council (2/19/2015)
Steering Committee Report (1/25/2015)
City Documents for Project:
Background Documents:
Media:
Last updated 28 Nov 2017